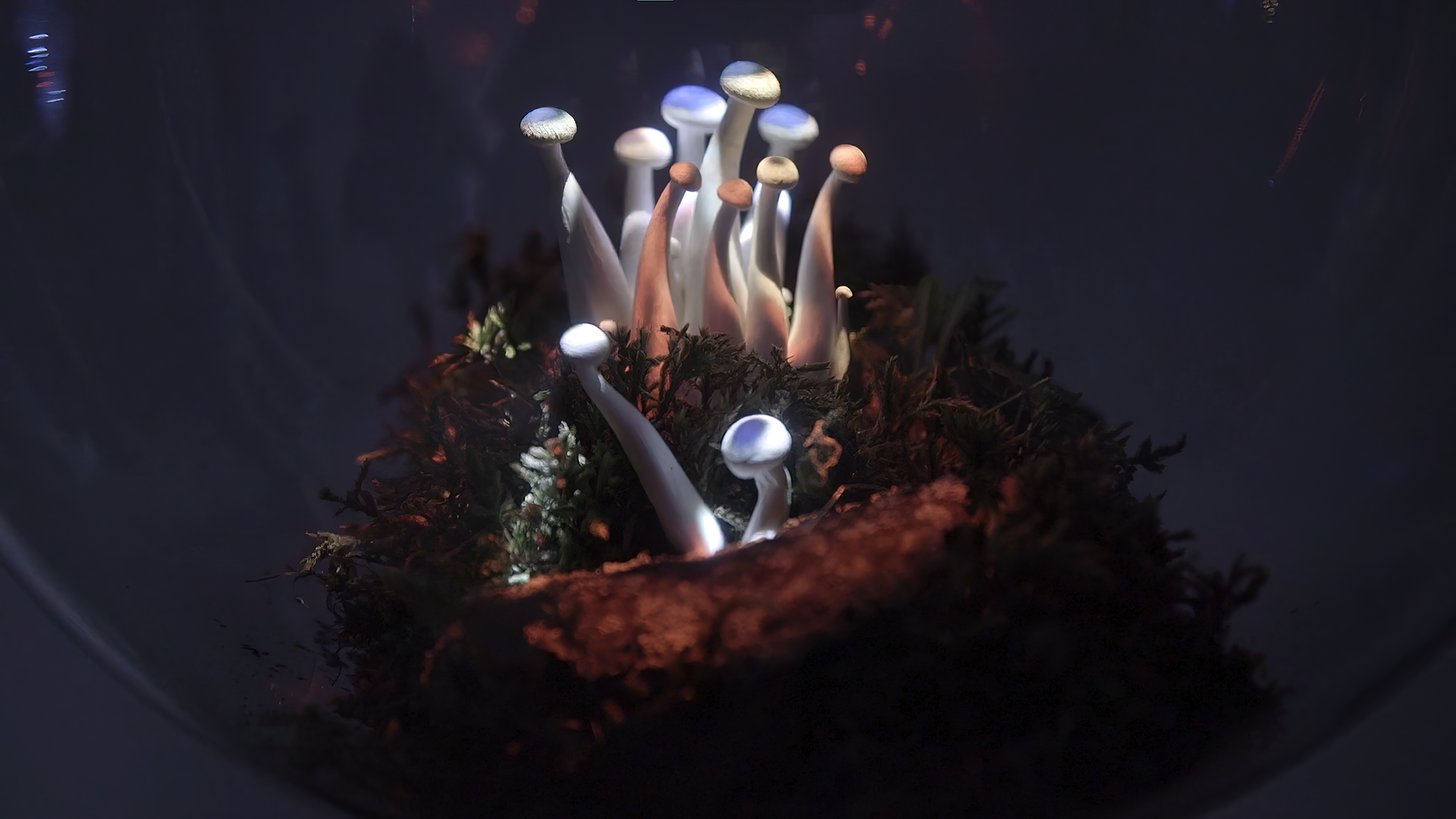 Mycosphere
2016
Mycosphere is a ecosystem for Enoki mushrooms, mosses and organic residues that interact constantly with graphic projections and live video recordings. The sculpture is an artistic experiment of a reciprocal process of organic growth and video elements.
Graphic patterns and video feedback loops skim across growing surfaces. As enoki mushrooms stretch toward the artifical light, mosses paint their verdant layers, and the perpetual circulation of moisture unfolds a dialogue between the tangible and the ephemeral. Mycosphere explores the quiet poetry of nature, suffused with an atmospheric symphony of light. It is an exploration of a speculative symbiosis, a study of the poetic unpredictability that occurs when organic matter and graphic elements of light grow together.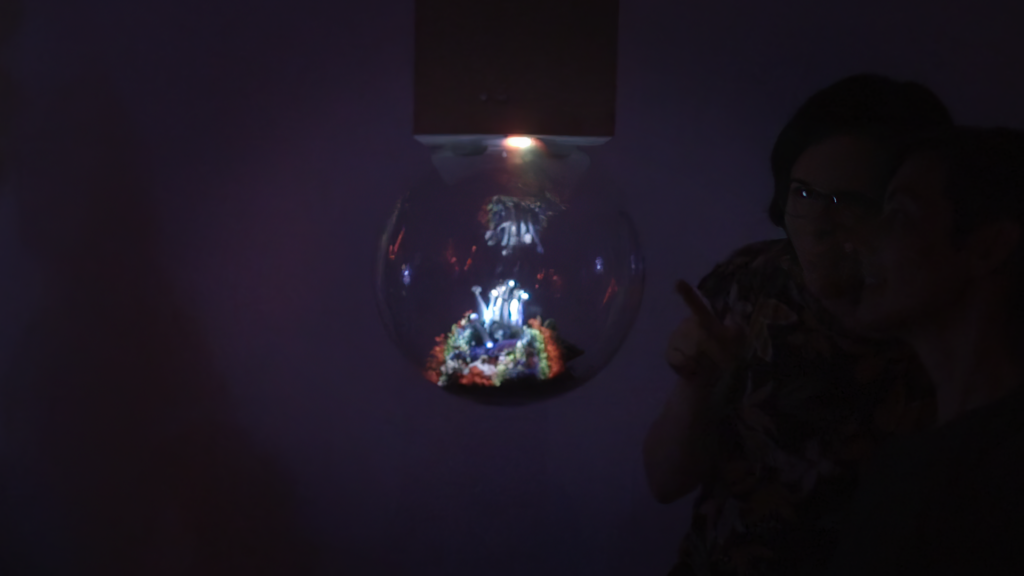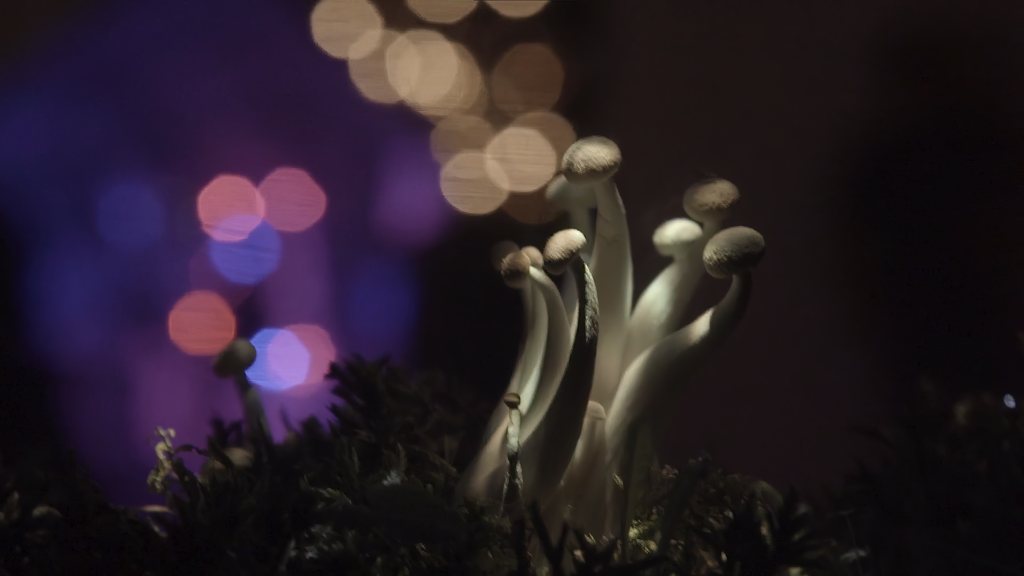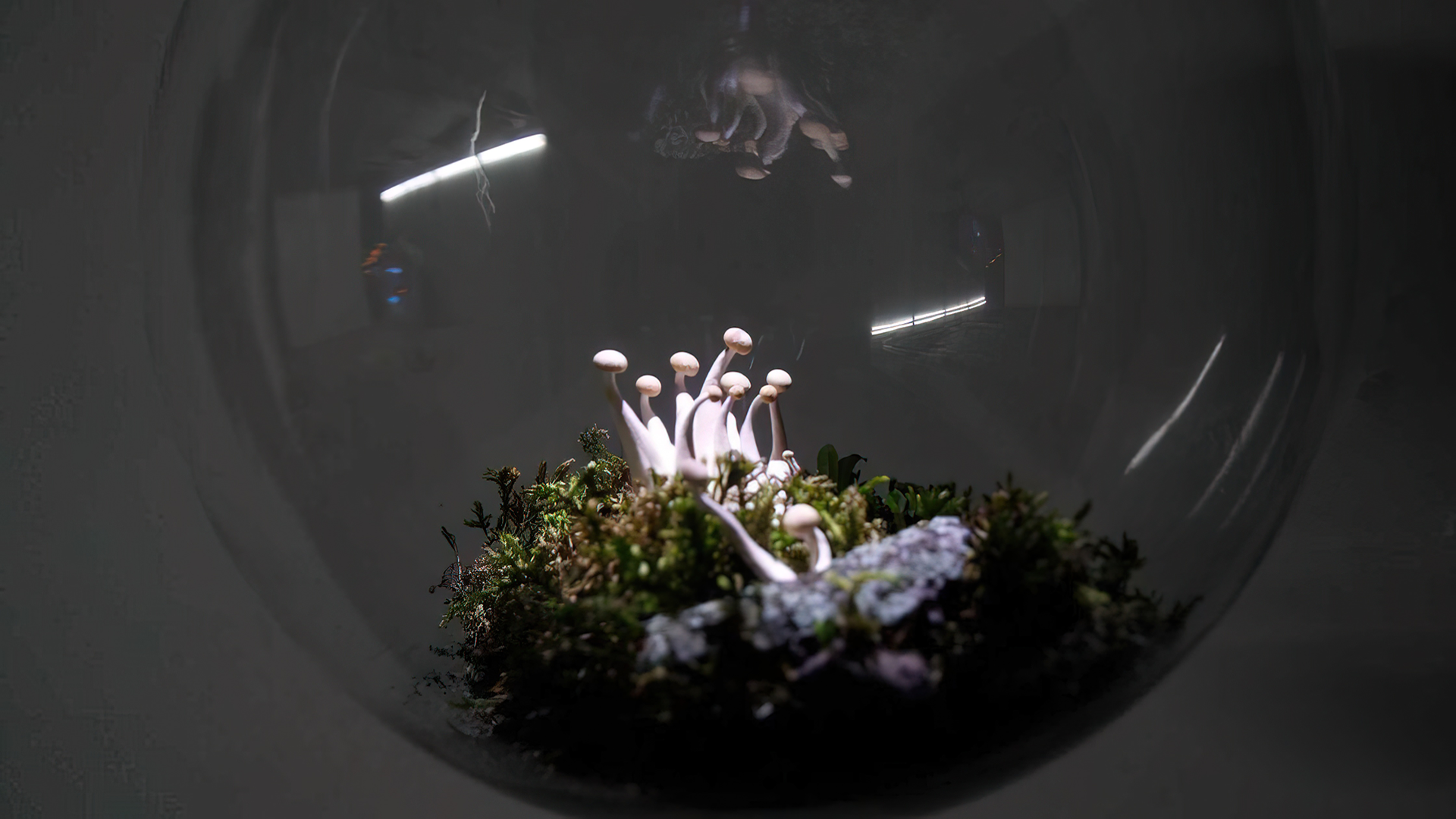 Credits:
Created by Marcel Bückner
In Collaboration with Juri Alexander
Pictures: Simon Stimberg
As part of the exhibition "Alive" at Galerie Zönotéka in Berlin. Created at the Film University Babelsberg KONRAD WOLF within the framework of the Creative Technologies course.