Radix
2016
Radix is a wooden root sculpture augmented by projection and sound. The sculpture is brought to life as a fictional entity: part organism, part apparatus.
In a perpetual play of light and sound, the object undergoes a constant metamorphosis between natural and technical appearance. As the two supposedly opposing aspects vie for supremacy, simbiotic and mutually dependent manifestations emerge. The project questions the relationship and alleged dichotomy of nature and technology, as well as their connections and dependencies.
The spatial shape of the root was captured through 3D scanning technology and extended through 3D printed polygon elements. Using the virtual replication of the root, the original visual and auditory perception of the wooden object and its properties and qualities can be scrutinized and augmented. Thus, the sculpture explores the aesthetics of organic and digital structures.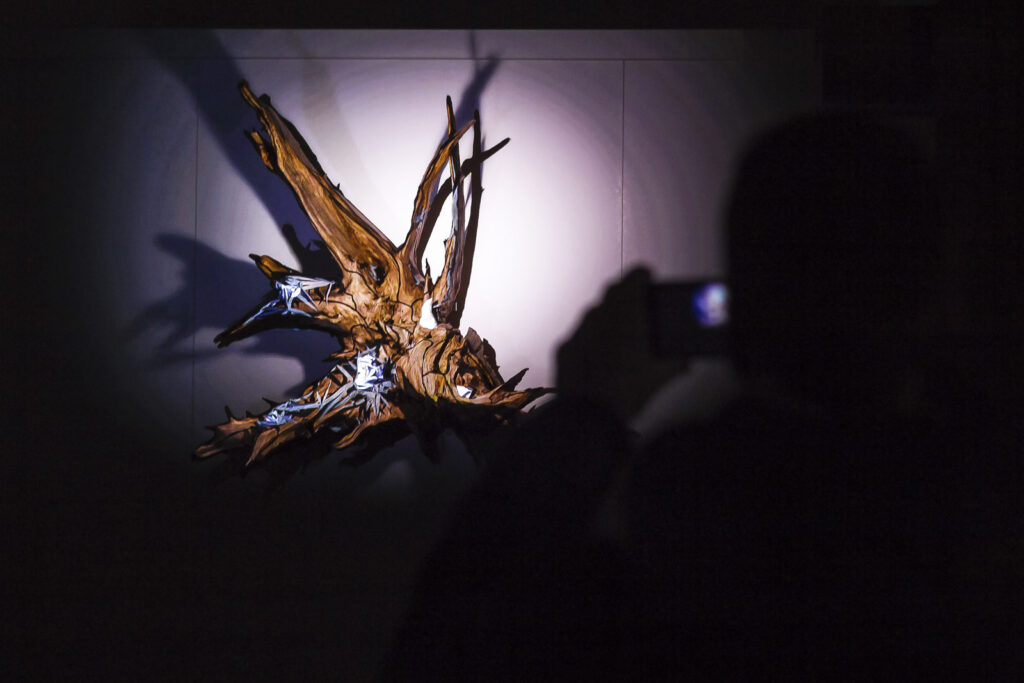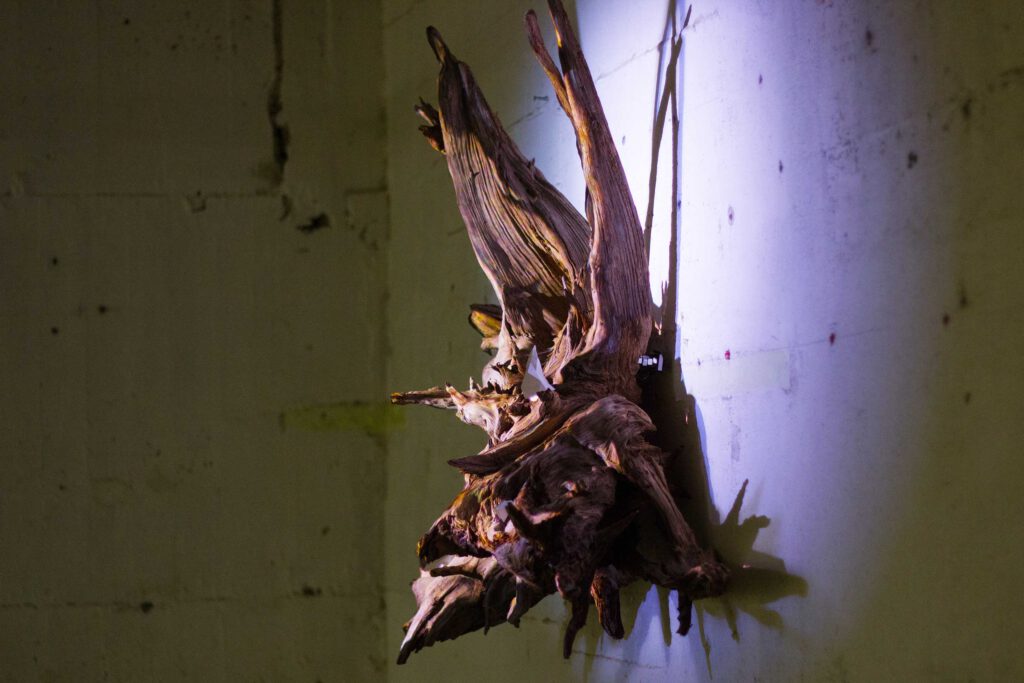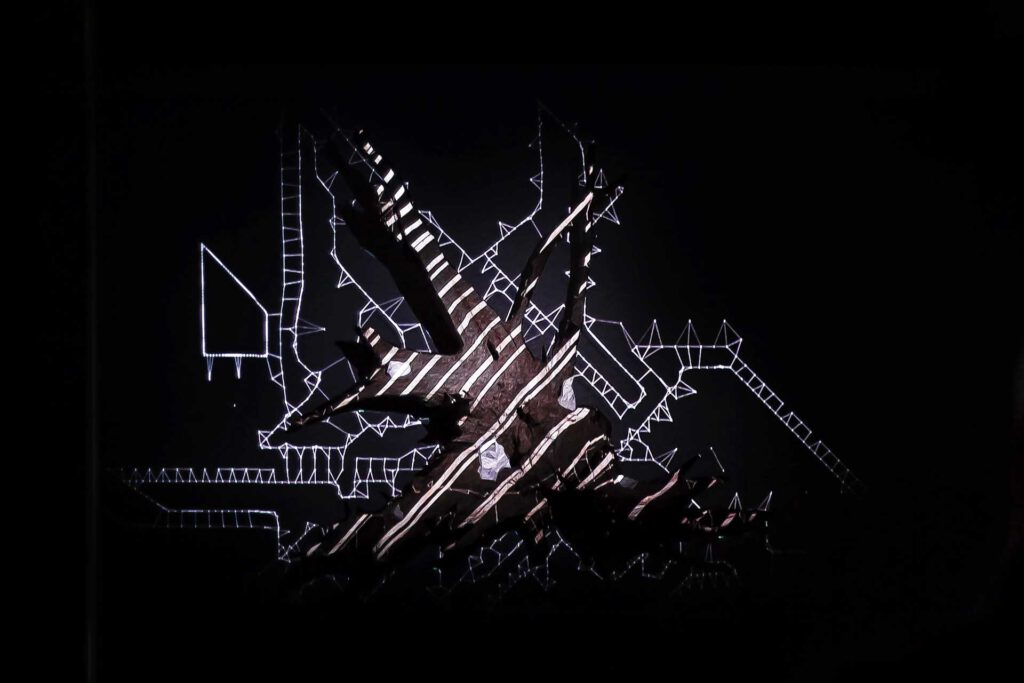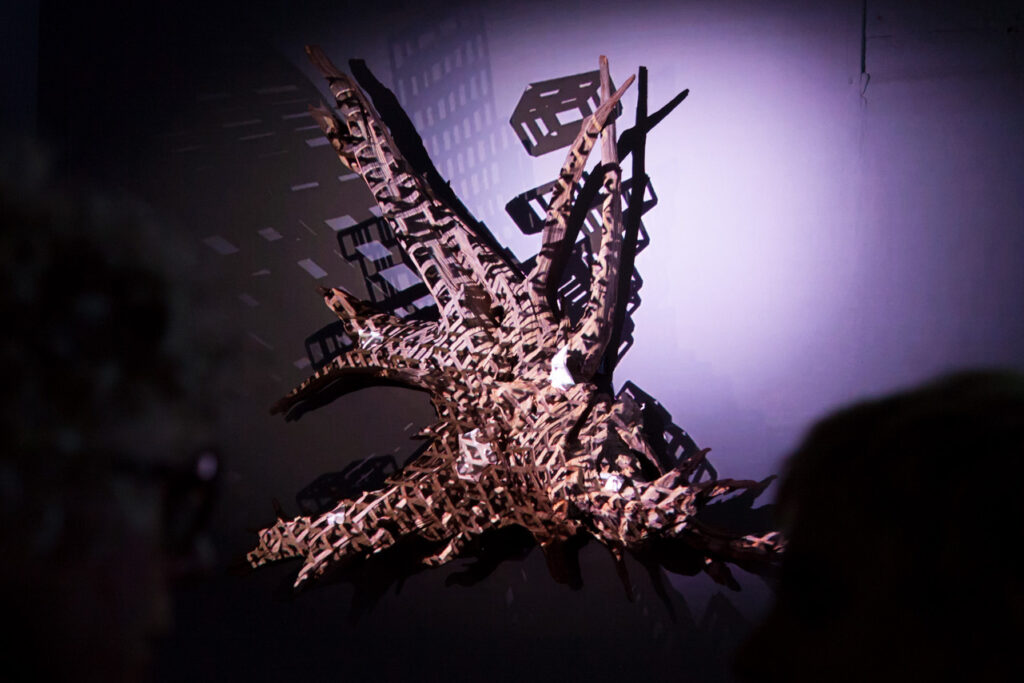 Credits:
Created by Xenorama
(Marcel Bückner, Tim Heinze, Richard Oeckel, Lorenz Potthast, Moritz Richartz)
Thanks to Senkenberg Museum for the support and Roland Lambrette for getting us in touch and hosting us.