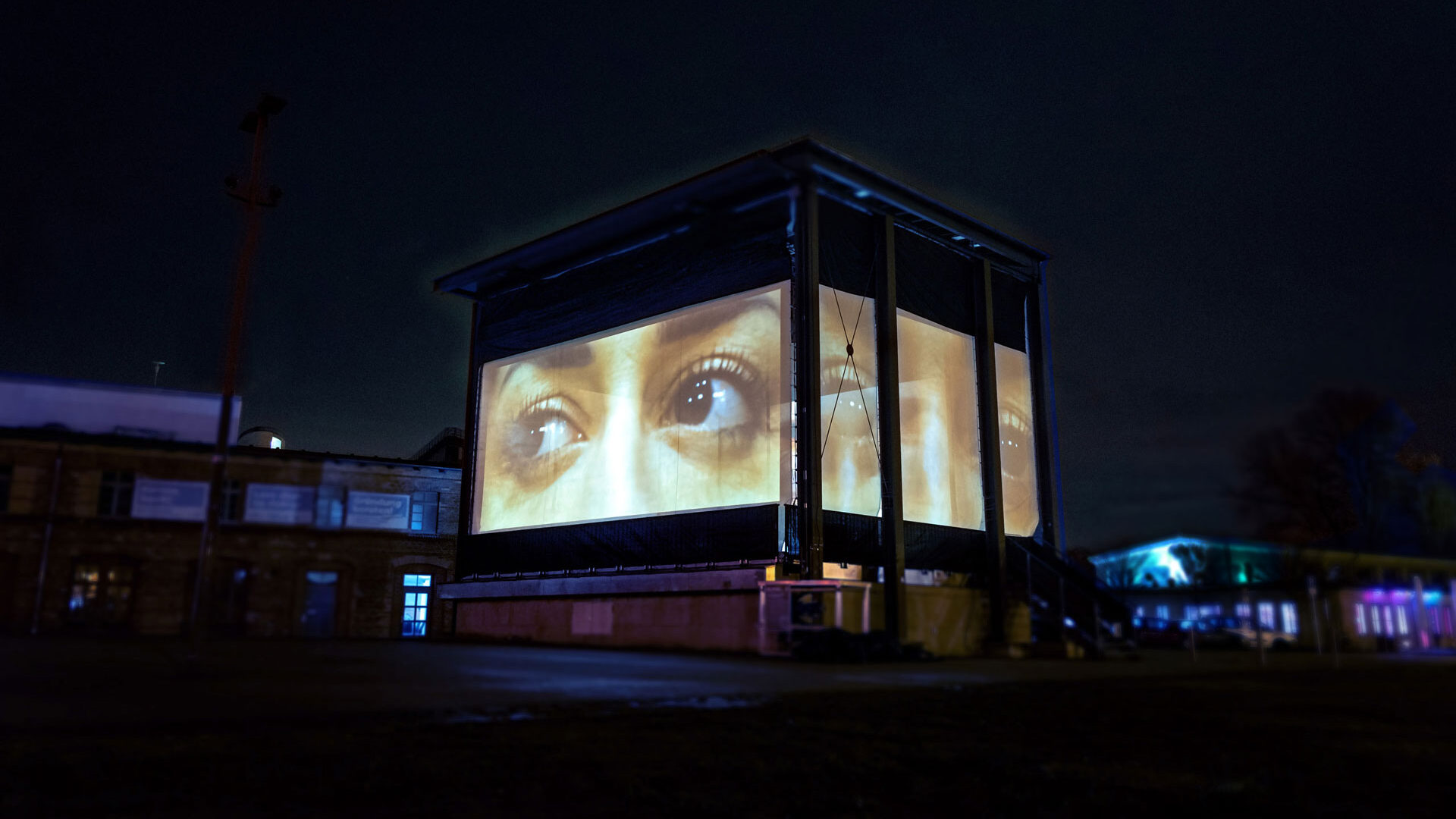 Ex.Pose
2022
EX.POSE is a four-channel video installation made of semi-transparent fabric. Chorographed movements are accompanied by graphic animations. Dots and lines form three-dimensional collages. Depending on the angle of view, new overlays of film and animation layers emerge.
The 360° experimental film and cubic screen installation serves as a canvas for bodily expressions that constantly interact with graphical elements. The spatially arranged screens create multiple exposures of the different video screens and an ever-changing impressions as the viewer circles the installation.
During a perpetually repeated process, the protagonist is confronted again and again with the different facets of her identity. We encounter her in moments of happiness, crisis and vulnerability. Above all, there is a longing for the emotion of arrival. How much resilience do we need in challenging times? During the COVID-19 pandemic, the monumental, freely accessible media staging seeks to respond to the challenges and fragility of our present.