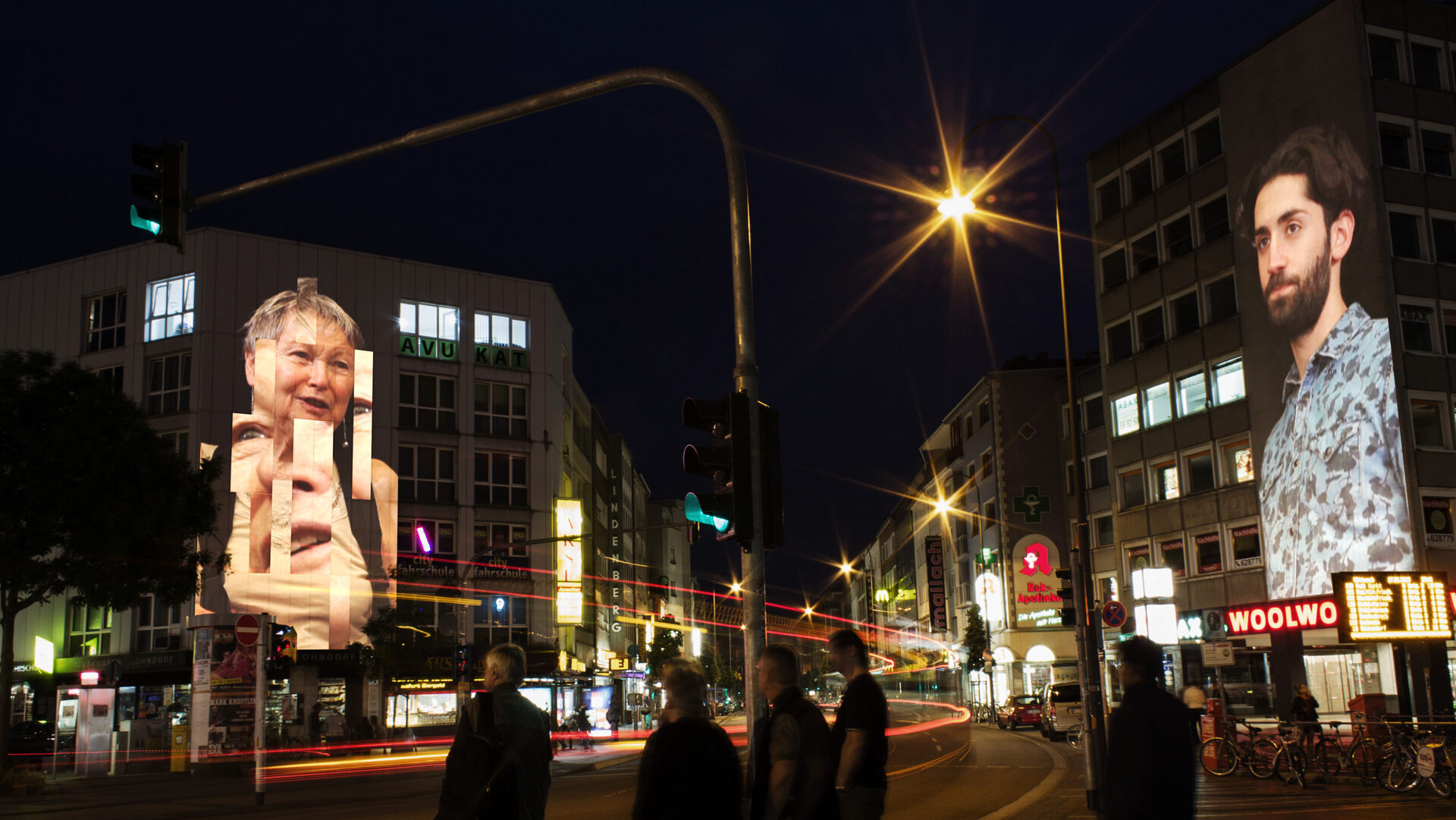 Façade Dialogs
2022
The artistic intervention FAÇADE DIALOGS is a two channel video projection in public space that address different social and political perspectives of the district of Cologne Mülheim.
Preceding the installation, a mobile interview station was set up at the central Wiener Platz and pedestrians were invited to share their personal tales, thoughts, and reflections on the district. The conversations were projected as a collage onto two opposing façades at the Wiener Platz.
For one evening, the Wiener Platz becomes a platform for the stories and concerns of its local inhabitants. The artistic intervention is a portrayal of a vivid place and its community. A discourse on the transformation of a city district. And while the architecture of the city becomes the canvas, object and mediator of the enactment become one.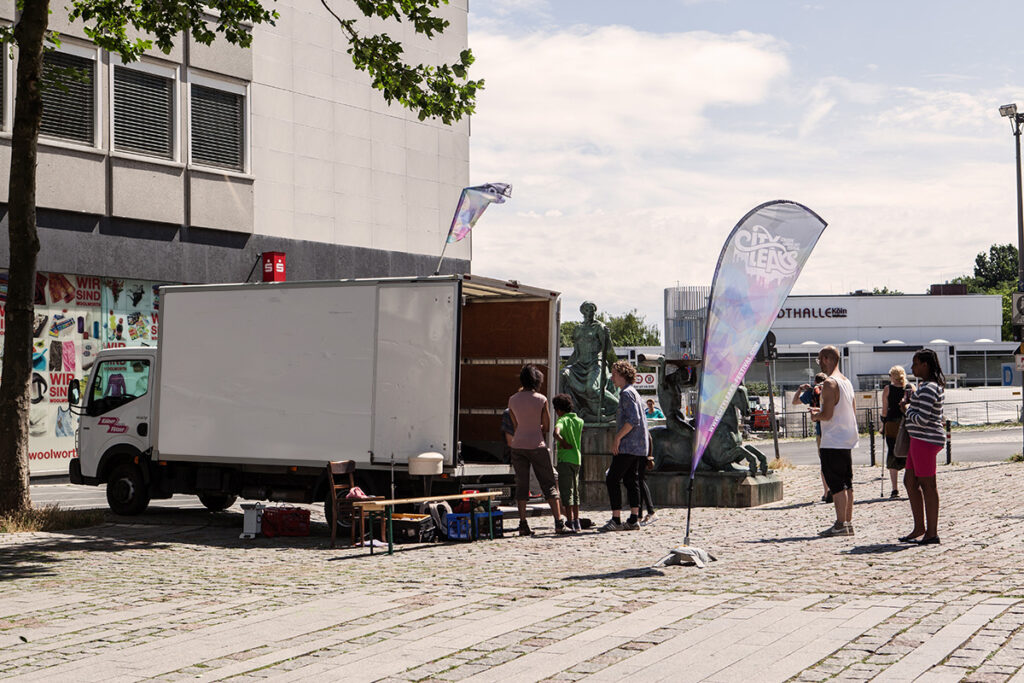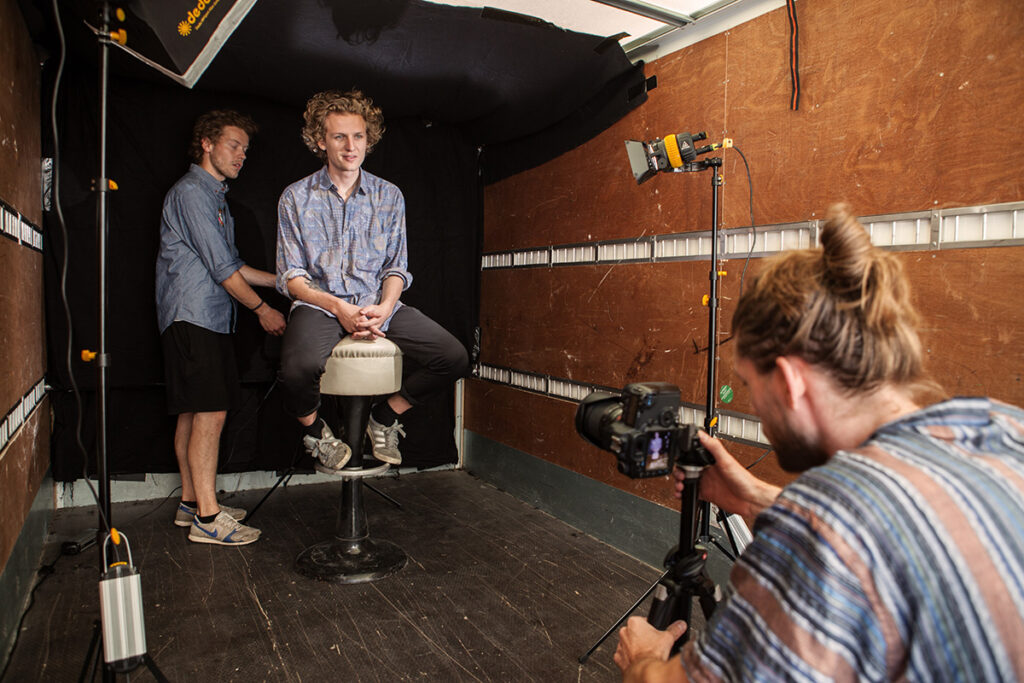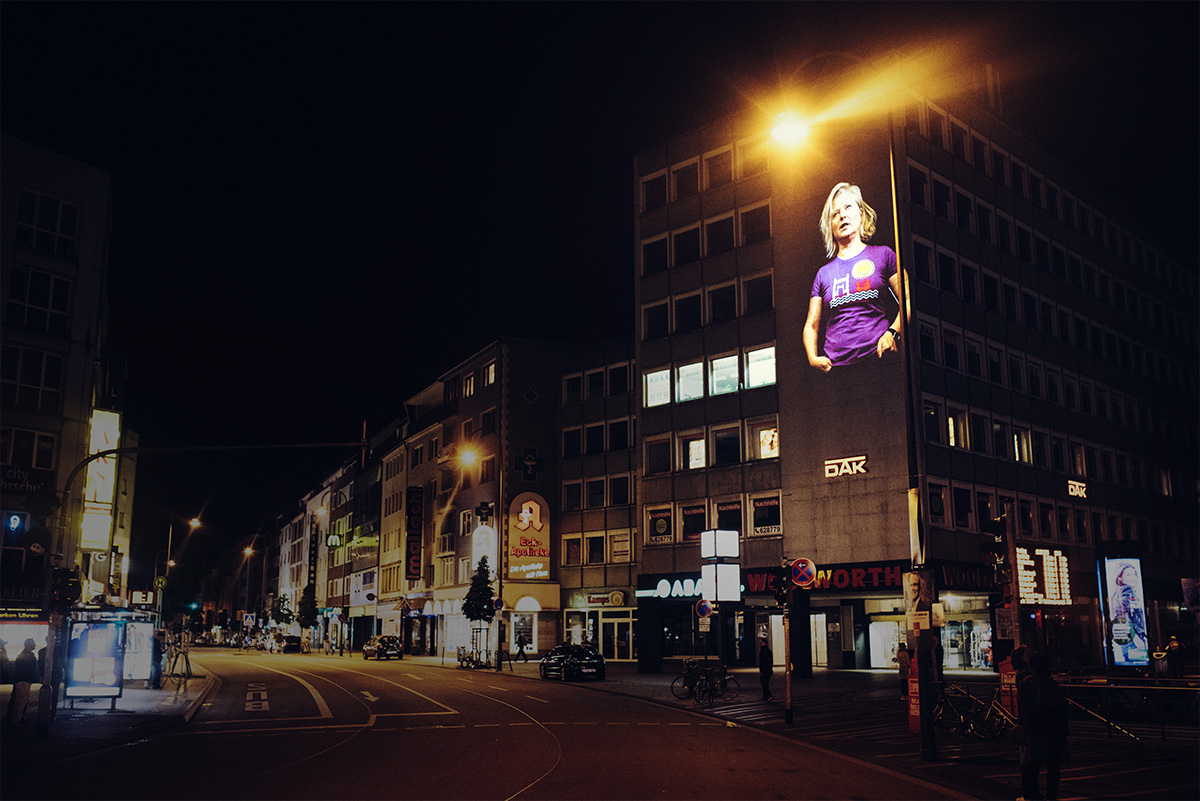 Credits:
Created by Xenorama
(Marcel Bückner, Tim Heinze, Richard Oeckel, Lorenz Potthast, Moritz Richartz)
Interviews: Philipp Kunze
Artistic Assistance: Hans Arnold